"活得精彩,走得自在" "Live Well. Leave Well." Campaign
这是一个由生命同行坊和蒙福关爱主办的社区活动。作为"活得精彩,走得自在"运动和预先护理计划周2019的一部分,我们鼓励讲华语的人士,在5月11和12日,到唐城坊参与各个护理和社区机构所安排的多样化活动,除了舞台节目、摊位游戏,还可以报名出席公众讲座,进一步地了解各种帮忙你和家人规划晚年的方法。
A joint event supported by health and social service organisations to introduce a suite of planning tools for the seniors, especially Mandarin-speaking seniors. Find out more about planning care for your family members to ensure they live well and leave well. Through stage performances, talks, and many other engaging, interactive activities, join us for physical workouts, learn how to prevent falls, and find out about how to document LPA, ACP, Will etc. You can also just sit back to enjoy skits, live band performances and more.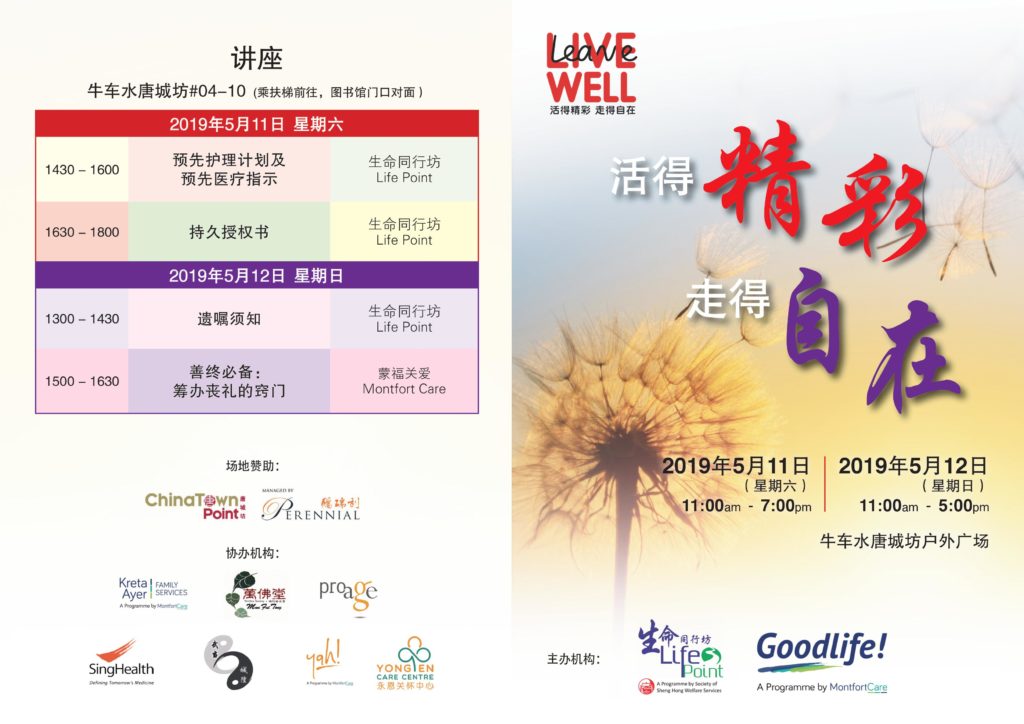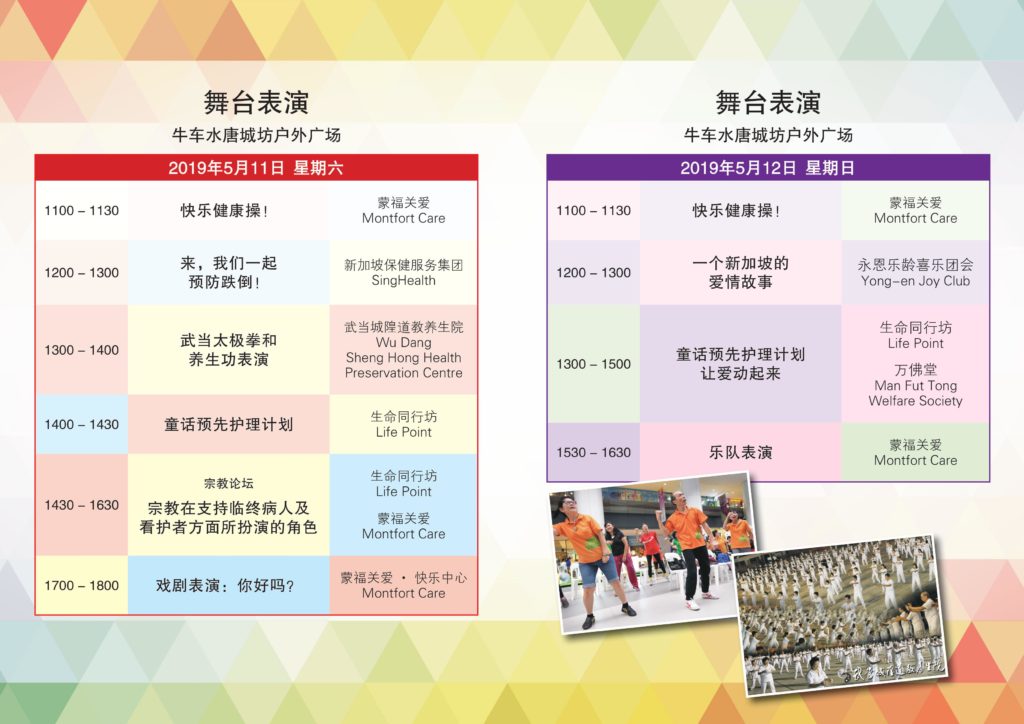 we need help Volunteer
The efforts and time contributed by one person can make a significant difference in the lives of another person.
Volunteer Now