Come! Register for upcoming Programmes at Active Ageing Hub @ Sennett.
While we may have temporarily suspended our activities as per the MOH's advisory regarding COVID-19, we would also like you to keep us in mind for future participation.
Meanwhile, we have included a link for you to register your interest for the upcoming activities. Kindly click on this link: https://forms.gle/RPrB8JjBEo1KKS1i9 for more information and do register your interest accordingly. Afterwhich, we will contact you with the commencement date for the selected activities.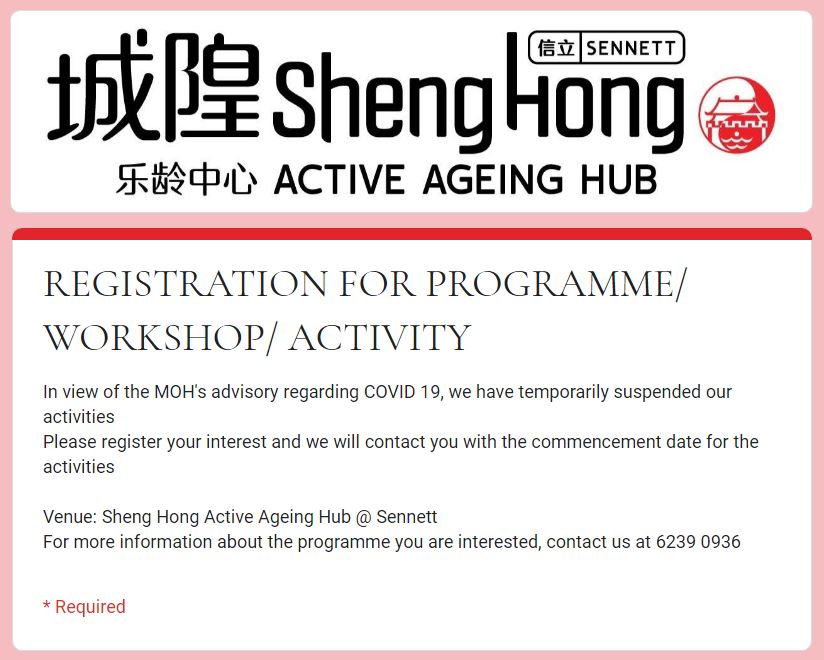 All programmes will be held at Sheng Hong Active Ageing Hub @ Sennett venue unless otherwise stated.
For more information about the programme you are interested in, do contact us at 6239 0936.

we need help Volunteer
The efforts and time contributed by one person can make a significant difference in the lives of another person.
Volunteer Now