Upcoming Courses and Programmes for Year 2020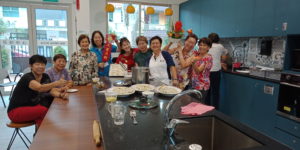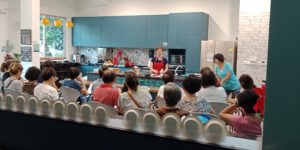 Enrich Your Life Through Active Learning 乐学乐活
The following courses and workshops are scheduled for year 2020. Please contact us (6239 0936) or click on the link to kindly indicate your interest in participation by completing the Goggle form and we will do the necessary linking up with you.
To know more about the programme details, please double click the course title listed below. However, commencement dates are to be confirmed due to recent Covid -19 suspensions of activities at Active Ageing Hub as advised by the Ministry. Thank you for your understanding.
以下是2020 年所编排的活动和学习课程。有兴趣者请联络我们(电话;6239 0936) 或点击这网联 填报欲参加的课程,我们将会与您跟进。 若要知道更多详情,请点击以下的项目名称仔细阅览。因最近流感所致及有关当局的劝导,我们的中心正常操作将做适当的调整,所有课程的开办日期有待确定。敬请谅解。
2.KARAOKE SINGING CLASS (3 IN 1 Mandarin/Hokkien/Cantonese) 成人卡啦OK歌唱班
4. LOW IMPACT AEROBICS / 健身操 (No fee required)
5. HAPPY PROGRAM / 快乐活动 (Exercise – No fee required)
6. JOINT PROTECTION FOR LIFE / 关节护理(英语)

we need help Volunteer
The efforts and time contributed by one person can make a significant difference in the lives of another person.
Volunteer Now