Closure of Life Point office
生命同行坊办公室暂停开放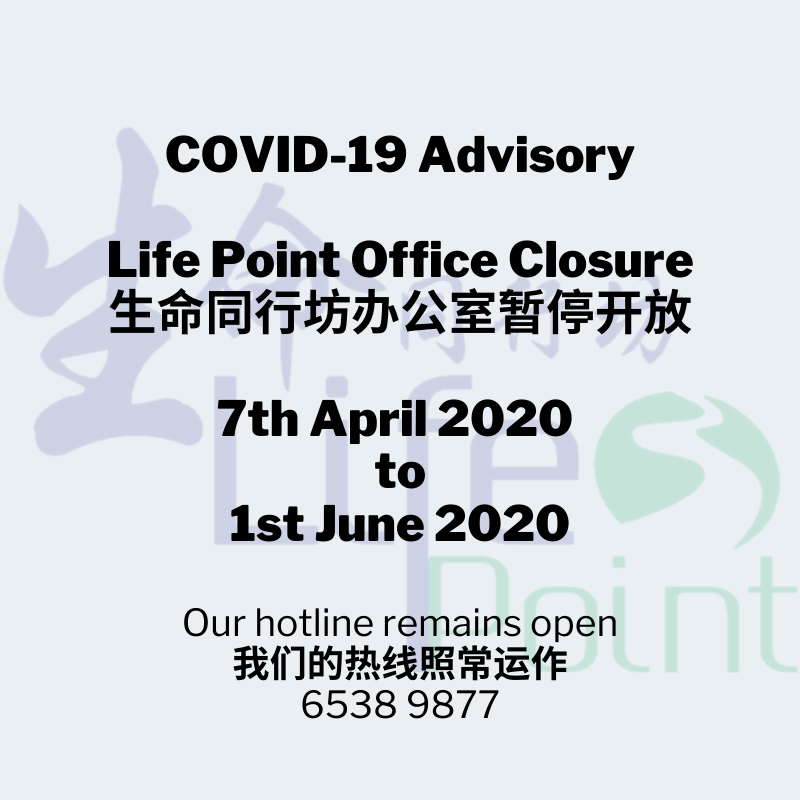 Please be informed that Life Point's office in Chinatown will be closed from 7 Apr 2020 to 1 June 2020 in accordance with the latest government guidelines on COVID-19. Our hotline, 6538 9877, remains in operation. We wish you all good health.
配合政府关于新冠病毒的最新措施,生命同行坊在牛车水唐城坊的办公室将于4月7日至6月1日暂停开放。这段期间您仍可拨打查询电话65389877,会有同事接听。祝各位身体健康!

we need help Volunteer
The efforts and time contributed by one person can make a significant difference in the lives of another person.
Volunteer Now