CLOSURE OF SHENGHONG ACTIVE AGEING HUB@ SENNETT 信立乐龄中心暂停开放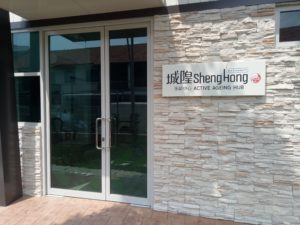 In view of the "circuit breaker" measures to minimise further spread of COVID-19, our Centre premises will be closed from 7 April 2020 to 1 June 2020. All our staff will continue to work remotely from home to serve you.
For assistance, please Whatsapp/ call us at 8248 7099 or email: aah@shenghong.org.sg during the following operation hours:
Weekday [Monday to Friday: 9 am – 6 pm]
Weekend [Saturday: 9 am – 1 pm]
为减低COVID-19冠状病毒的传播风险,乐龄中心将於 4月7日至6月1日 期间暂停开放。我们所有的职员将於家中继续遥距为您提供服务。
如有服务需要,请於办公时间 Whatsapp 或 致电 8248 7099 或电邮: aah@shenghong.org.sg 与我们联络。
我们的办公时间如下︰
周日【星期一至五︰早上9时至下午6时】
周末【星期六︰早上9时至下午1时】

we need help Volunteer
The efforts and time contributed by one person can make a significant difference in the lives of another person.
Volunteer Now