Enhanced Precautionary Measure Against COVID-19
Dear Parents,
As we are preparing for the transition to TraceTogether-only SafeEntry for all by January 2021, all students entering the centre will need to use TraceTogether Token or Mobile App for SafeEntry check-in.
Kindly ensure that your child has the TraceTogether Token or download the latest TraceTogether app onto his/her mobile phone as soon as possible. This will kick start on 4/1/2021.
The measure is to assist the relevant authorities to improve the contact tracing activity process by quickly identifying close contacts.
Your kind attention and co-operation is greatly appreciated.
Thank you.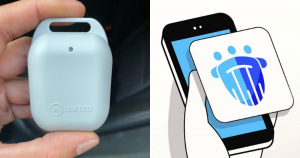 we need help Volunteer
The efforts and time contributed by one person can make a significant difference in the lives of another person.
Volunteer Now