Senior Care Centre
who we are Centre Profile

(中文如下)

:
Sheng Hong Active Ageing Hub @ Sennett comprises of our Daycare Centre, Day Rehab Centre and Active Ageing Centre at one compound. … Read More
what we offer Our Services
1. Day Care
Provides our seniors with opportunities to socialize with members of different age groups. Through companionship and opportunities to take charge of activities of living, our seniors' general and social well-being can be optimized. The service also includes activities and exercises with the objective to keep seniors engaged and physically active where possible. The centre also provides lunch and beverages.
2. Community Rehabilitation
Our Day Rehab Centre provides Active Rehabilitation with clinical physiotherapy and occupational therapy. Each session will last about 20-35mins depending on the patient's condition.
Maintenance Exercise program are endorsed by registered therapists and supervised by therapy staffs. It is specially for seniors who wants to strengthen themselves and keep themselves healthy.
我们的服务
日托社交服务
为我们的受益人提供与不同年龄段的成员社交的机会。 通过交流、陪伴和负责生活活动的机会,我们的长者可以得到优化。 该服务还包括活动,目的是让长者在可能的情况下保持身体活跃。 中心还提供早间午餐和饮料。
每月日托费仅需 $32
我们的大多数低收入受益人只需支付 $32 的日托费用,包括午餐和交通接送。 这帮助他们的家庭节省了每天午餐的费用,每顿饭的费用约为 $3.50-6,相当于每月 $77-$132,不包括交通费和其他活动相关费用。
社区康复服务
我们的日间康复中心提供专业职能治疗与物理治疗。 每个疗程将持续约 20-35 分钟。
维护锻炼计划由注册治疗师认可,并由治疗人员监督。 特别适合想要强身健体的受益人。
每次维护锻炼运动仅需 $1 :
我们的许多受益人来自低收入群体,并且有资格参加我们仅需 1 元。 他们中的一些人每周来两次,每月只需花费 10 元。
交通车接送服务
交通车送将根据中心安排时间和路线的可用性提供。 如果想使用中心交车送,必须遵守中心规则。
Events & Activities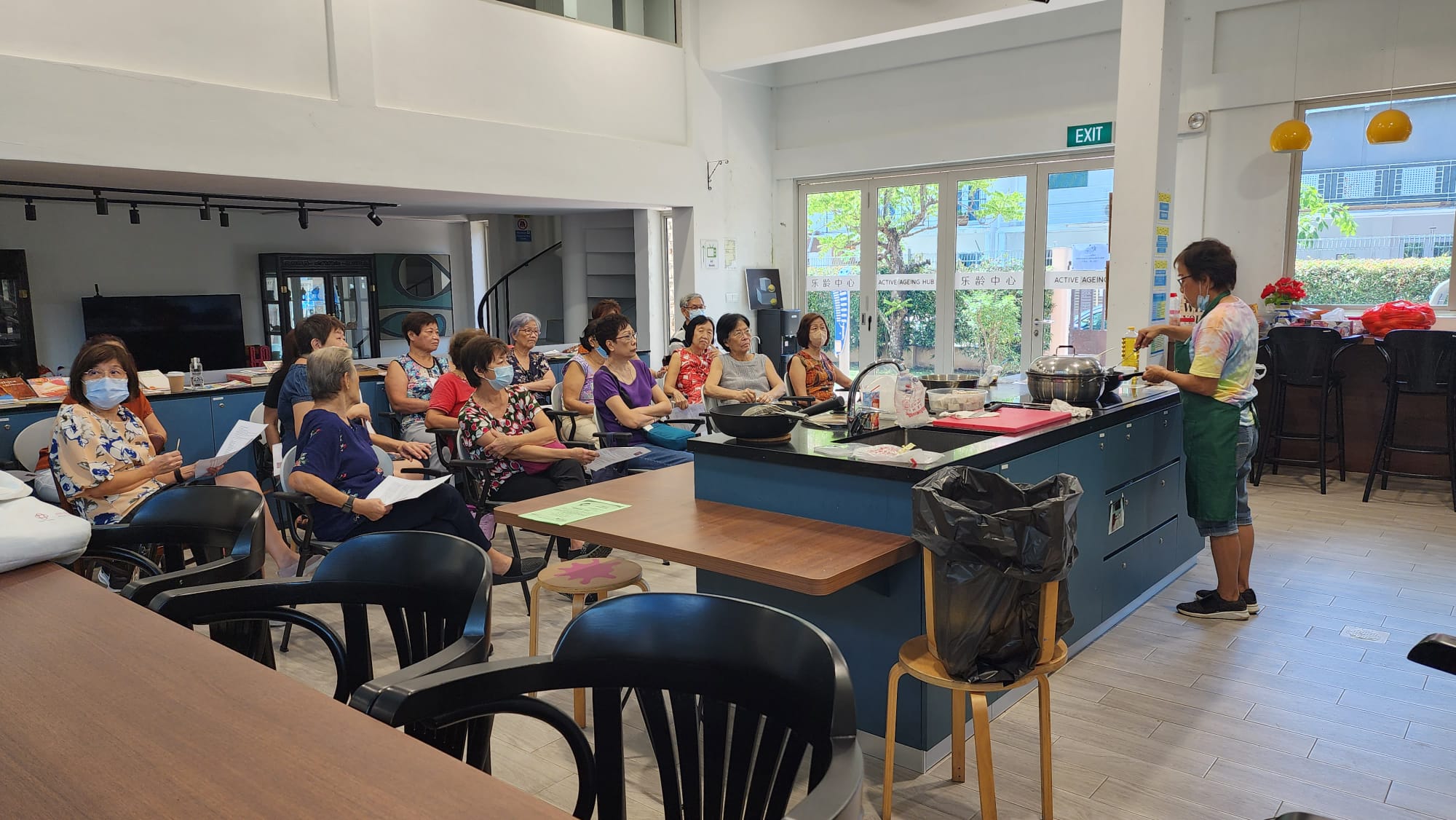 06 April 2023, Thursday
We've resumed Culinary Interest Group! (28 March 2023) The cooking sessions are facilitated by Sennett residents and participants are mostly from Sennett Estate. Today's menu we have Taro sweet sand and steam yam cake. Participants feedback that this gave them the opportunity to meet their friends/ neighbors through their favorite culinary session. This will be […]
Read More
Gallery

we need help Volunteer
The efforts and time contributed by one person can make a significant difference in the lives of another person.
Volunteer Now