Career Opportunities
Career opportunities in Childcare Centre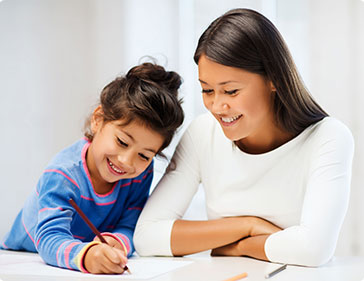 we're looking for a Child Care Teacher
Established by Society of Sheng Hong Welfare Services, MSHCCC (SPARK-accredited) is housed in a 2-storey building with a uniquely spacious compound in the heart of Sennett Estate. It features ample outdoor space designated for water play, sand play, cycling, basketball and an edu-garden, providing every child with a unique learning experience.
Key Job Responsibilities
Plan, implement and evaluate daily lessons and activities
Work closely with a team of dedicated staff in developing each child in a holistic manner
Lay a strong foundation for lifelong learning for each child
Build each child's character with healthy esteem and positive values
Qualifications & Job Requirements
Possess at least a Diploma in Early Childhood Education (DECE) or its equivalent
Ability to work with Microsoft Office
Positive attitude and cheerful disposition
Strong passion in working with young children

We believe in investing in our staff. We provide many opportunities to support staff in developing and upgrading their work-related knowledge and skills. We believe in teamwork. We provide many opportunities for staff to work, bond and play together. We believe in recognising our staff's contribution through rewarding outstanding performance with additional bonuses.
If you are interested to be part of us, please email your detailed resume to: recruitment@shenghong.org.sg
(We regret that only shortlisted candidates will be notified.)

we need help Volunteer
The efforts and time contributed by one person can make a significant difference in the lives of another person.
Volunteer Now