Our Facilities
Conveniently located near to useful amenities such as coffee shops and a quiet residential neighbourhood, our school's premise is a three-storey building with a large compound and ample indoor & outdoor areas. The front porch outside our main office serves as a conducive space that welcomes children and their caregivers every morning. The ambience is friendly and welcoming.
The classrooms are designed to provide an interesting learning environment for our young children. Its spaciousness caters to the learning and play activities for our preschool children. Our school is equipped with variety of equipment and supplies that enhance children's learning, capture children's interest and imagination. The music cum dance studio comes with wall-to-wall full-length mirror. The gym room provides good space for kinesthetic expression and active play.
Our outdoor space is a gem of our school. It provides a variety and different learning experience for our children. Our facilities include an outdoor playground with a climber hill, an indoor play area with slide, tunnel and climber, separate water-play and sand-play areas, a garden, cycling corner and a large dining area.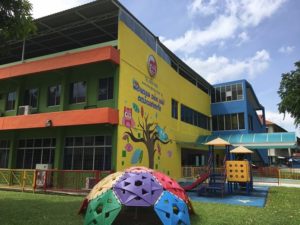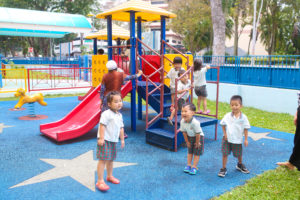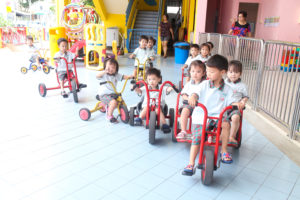 we need help Volunteer
The efforts and time contributed by one person can make a significant difference in the lives of another person.
Volunteer Now