Infant
Infant (6 to 18 months)
The toddler programme focuses on interactive learning through sensorial and kinesthetic exploration. Throughout the day children may enjoy the large variety of play materials that are readily made available to them at the creative play centers to provide stimulating experiences where they can learn through their own natural curiosity, as well as hands-on activities, circle time, music and movement and gross and fine motor activities and music & movement. Stories are read. Nursery rhymes & songs are introduced to the children and arts and crafts activities are provided for them too.
Our qualified and professional staff will guide and encourage your child in every stage of his or her development. We recognize that each child has unique abilities and, through a close relationship between the child and the teacher, we work together to develop the social and emotional growth, as well as language and cognitive development of each child.
Chinese Language Arts
Toddler focus is on enhancing listening and comprehension skills through conversation, songs, rhymes, games and craft.
Virtual Tour
Our Learning Activities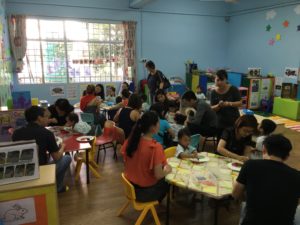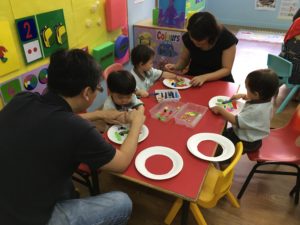 See more
NEWSLETTER

we need help Volunteer
The efforts and time contributed by one person can make a significant difference in the lives of another person.
Volunteer Now