Playgroup
Playgroup (30 months to 3+ years)
Qualified teachers and aides provide a nurturing environment for children from 30 months – 3 years.
The emphasis of the curriculum is also on active interactions to promote the development of children's language, social and emotional skills. Small group teaching is incorporated to let children learn and develop in a well-rounded program.
Activities include language arts, table activities, music and movement, imaginative play, arts and crafts, cookery, introductory "hands-on" science experiments, learning centres and storytime are offered in the programme.The activities will encourage children learn to share, take turns and develop their fine and gross motor skills while having fun! Both indoor and outdoor plays are incorporated into the morning and afternoon programmes.
Chinese Language Arts
Playgroup focus is on enhancing listening and comprehension skills through conversation, songs, rhymes, games and craft.
Virtual Tour

Our Learning Activities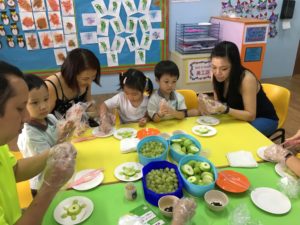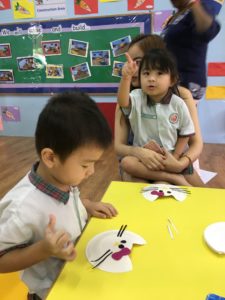 See more:
NEWSLETTER

we need help Volunteer
The efforts and time contributed by one person can make a significant difference in the lives of another person.
Volunteer Now