Embracing Life Series 拥抱人生系列
Embracing Life Series 拥抱人生系列
Join us as a member to enjoy activities hosted by us free-of-charge or at a low cost. You will also receive quarterly newsletters for regular updates and information on activities.
50 years old and above, Singaporean or Permanent Resident

Present I/C for verification

Fees* (please contact individual centres for fees):

Chinatown: 6538 9877

Sennett: 6239 0936
作为会员,您将享有免费或以优惠价格参加各种活动的福利。您也将会定期收到会讯以及活动讯息。
50岁及以上新加坡公民或永久居民

需要携带身份证

连同入会费和年费于办公时间亲临本中心办理登记

费用*(请联络个别中心查询费用)

牛车水: 6538 9877

信立:6239 0936
* Financial assistance will be subject to assessment 经济援助需要经过评估
Members' activities include (not exhaustive) 会员活动包括: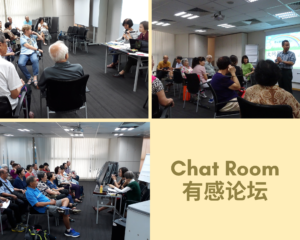 Call us at 6538 9877 for more information. 想查询更多详情,请拨打6538 9877。

we need help Volunteer
The efforts and time contributed by one person can make a significant difference in the lives of another person.
Volunteer Now