Special Assistance 特别协助
Special assistance for seniors with mobility issues
For seniors with mobility issues, Life Point is able to assist them in completing their Advance Care Planning (ACP) and Lasting Power of Attorney (LPA) by making a home visit.
Please call 6538 9877 to schedule an appointment with us.
为行动不便的年长者提供家访的服务
若您想完成您的预先护理计划(ACP)以及持久授权书(LPA)但却行动不便,生命同行坊能够提供家访的服务,替您完成以上的文件。
请拨打6538 9877与我们预约。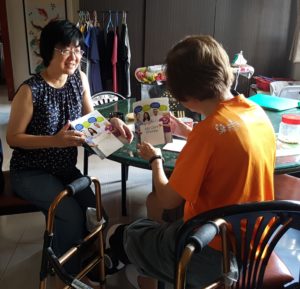 we need help Volunteer
The efforts and time contributed by one person can make a significant difference in the lives of another person.
Volunteer Now